Article: Why Stainless Steel Jewellery Is The Perfect Choice For Your Collection(Plus, The Benefits Of Gold Plated Jewellery)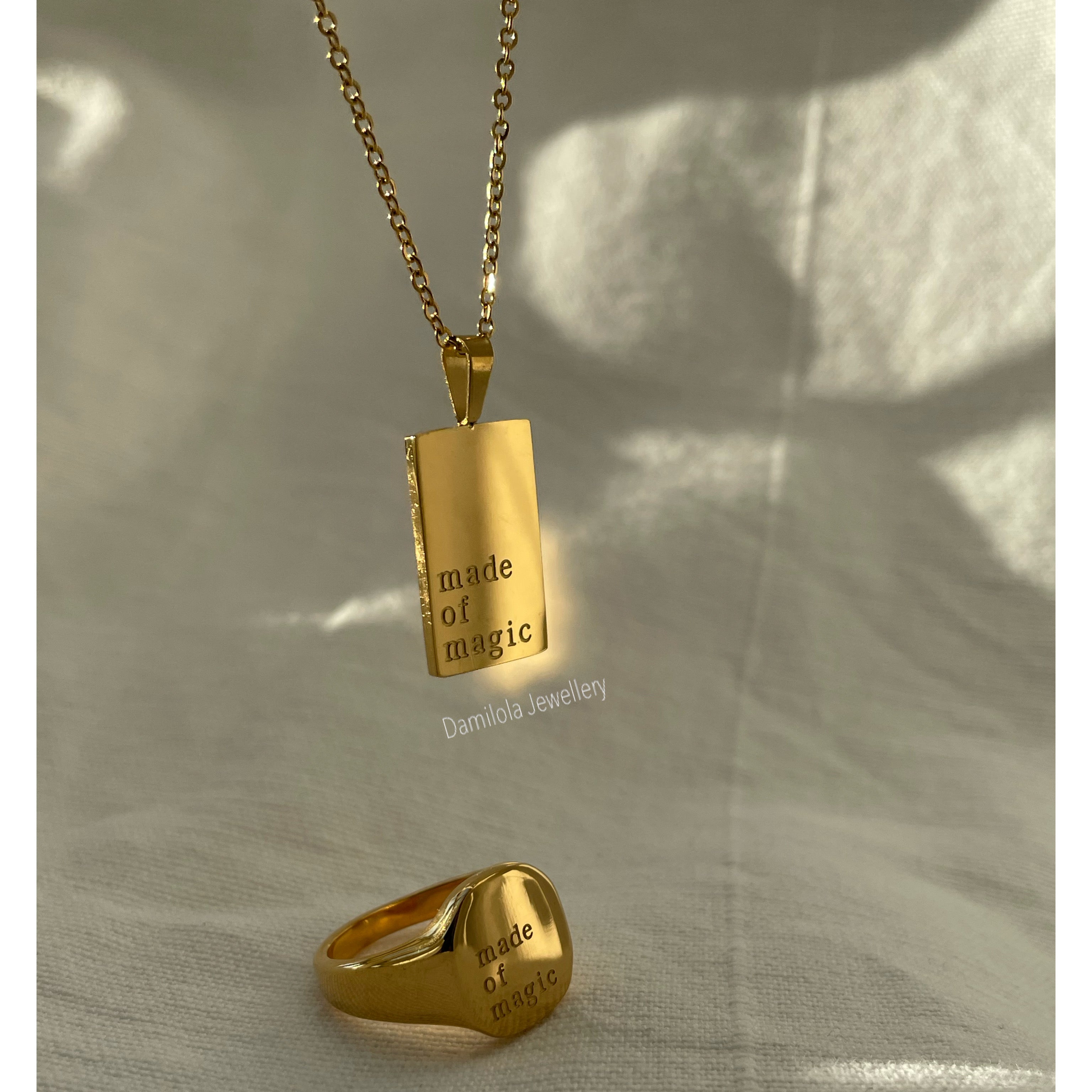 Why Stainless Steel Jewellery Is The Perfect Choice For Your Collection(Plus, The Benefits Of Gold Plated Jewellery)
When it comes to jewellery, there are a lot of material options out there. From precious metals like gold and silver to more affordable options like stainless steel, the choices can be overwhelming. However, there's a rising star in the jewellery world that's gaining popularity for its durability, affordability, and style - gold plated stainless steel.

First and foremost, gold plated stainless steel is an affordable option for those looking to accessorize with a touch of luxury. Unlike solid gold, which can cost a pretty penny, gold plated stainless steel mimics the look of gold without breaking the bank. Plus, the gold plating provides a layer of protection, ensuring your jewellery won't tarnish or lose its shine over time. This means that you can enjoy your gold plated stainless steel jewellery for years to come, without having to worry about it losing its shine or becoming damaged.

But affordability doesn't mean you have to sacrifice quality. Gold plated stainless steel is incredibly durable, making it an excellent choice for everyday wear. Stainless steel is resistant to scratches, dents, rust, corrosion, and tarnishing. This makes it an ideal choice for jewellery pieces that will be worn daily or exposed to the elements. You will be sure to appreciate the longevity of their stainless steel jewellery
Another benefit of gold plated stainless steel is its hypoallergenic properties. Many people are allergic to certain metals, such as nickel or copper, which can be present in some gold alloys. Gold plated stainless steel, on the other hand, is typically free from these allergens, making it a great choice for customers with sensitive skin.